date designed 2010
We are excited to present Outee – a range of furniture we are currently developing at Studio Sam.
Outee was initiated to address real needs, in particular the challenges of urban growth.  It was designed with micro-scale spaces in mind. The compact design and adaptability of the modules provide a spatial solution where floor space is limited.
The Furniture Module offers several functions simply by rotating it – a table and chair, a bar stool, a bench or a high table.
The Planter can be rotated to provide 2 different pot sizes for a variety of plants and / or stages of maturity.
Outee is suitable both outdoors and indoors.
It would be ideal for small outdoor spaces such as balconies.  Outee would also sit comfortably in bookshops, breakout spaces, kids bedrooms and the like.  Its flexibility would earn it high praise at  galleries, resorts, cafes, libraries, universities and schools.
The design of Outee was proudly supported through a Creative Sparks Grant, a joint initiative of Brisbane City Council and the Queensland Government through Arts Queensland.
materials UV resistant recyclable polyethylene
colours a variety of neutral and bright colours.
price POA.   Please contact Studio Sam.
photography Mindi Cooke
title Sam Parsons: Musing on a Sustainable Practice
date 6 December 2011
This special feature on the Craft Australia blog focuses on sustainability, and in particular sustainable practice and making in 2011.
This is what I had to say:  "To me sustainability goes beyond material selection, recycling and minimizing environmental and social impacts. These should go without saying.  To me sustainability is about asking the bigger questions. Do we really need more designer furniture?  Does the design contribute something worthwhile?"
"As a designer I grapple with questions like these on a constant basis.  I am consequently committed to designing solutions that have real purpose, respond to everyday needs, are adaptable, contribute to the quality of life, can transcend transient fashion and importantly challenge society's 'throw away' mentality".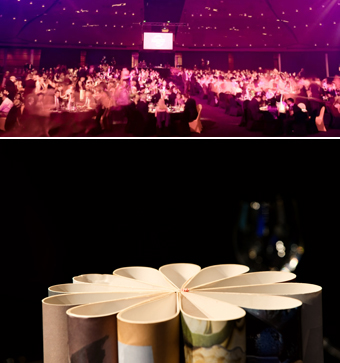 Studio Sam and seven other leading Queensland practitioners were invited by Artisan to showcase some works at The Premier of Queensland's Export Awards 2011.  Some of our Sienas and book sculptures were used as table centre pieces and provided "a fabulous talking point for the 800+ guests".
The awards which are Queensland's highest recognition of exporting achievement were held on October 20 at the Brisbane Convention and Exhibition Centre.
Link Artisan
photos provided by Artisan

publication Inside Out
date May-June 2011
article Well Played
product featured Mini Bookscreen
The article features the Elsternwick home of creative pair Dean and Tanya Cherny.  Dean has been an "avid art collector" for 13 years.  A Mini Bookscreen by Studio Sam is in some great company including paintings by David Bromley and Tim Storrier.
The Mini Bookscreens bright colours pop out as it sits on a custom designed, dark timber shelving system in the living room.
The "house relies primarily on a white palette, but strong colour is introduced in dramatic artworks and accessories".
photographer Derek Swalwell
stylist Jason Grant
author Carrie Hutchinson

client private
category interior design
location Albert Park, Victoria, Australia
architect Philip Crouch Architects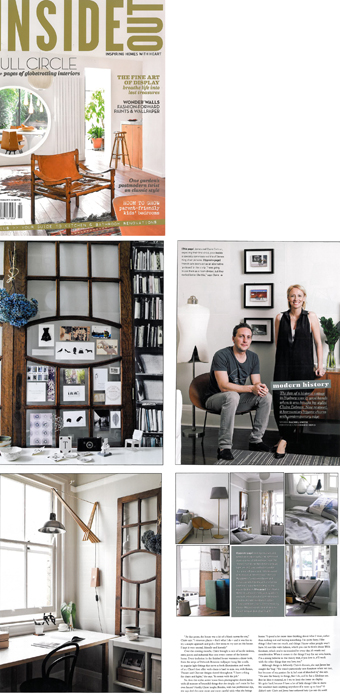 publication Inside Out
date March-April 2011
article Modern History
product featured Mini Bookscreen
The article features the home of Sydney stylist Claire Delmar and her husband James.  A Mini Bookscreen sits on the windowsill in their master bedroom.
"I spend a lot more time thinking about what I want rather than rushing out and buying something.  I'm quite fussy: I like things I don't see too much, and things I know other people won't have"….."when it comes to the things I buy for my own home, I'm a strong believer in the theory that, if you love it, it'll work with the other things that you love, too" says Claire.
photographer Corrie Bond
stylist Claire Delmar
author Rachel Smith

publication Peppermint magazine
date Autumn 2011
article Indie Insights: Studio Sam
We felt very privileged to be interviewed by this sustainability focussed magazine who showcase "the best in eco and handmade design from Australia and the rest of the world".
Sam heard Kelley Sheenan the editor/publisher present at Bubble and Speak in 2010 and really admired her work and commitment to sustainability.
author Jess Noble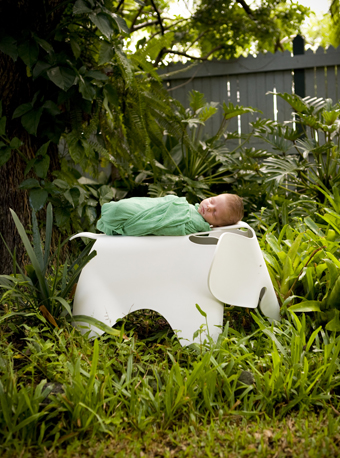 We are pleased to share with you a photo of our newest family member, Finn.  Born February 2011.
Photographer by Nikki Paice, Peas and Carrots, Brisbane
Creative Direction Sam Parsons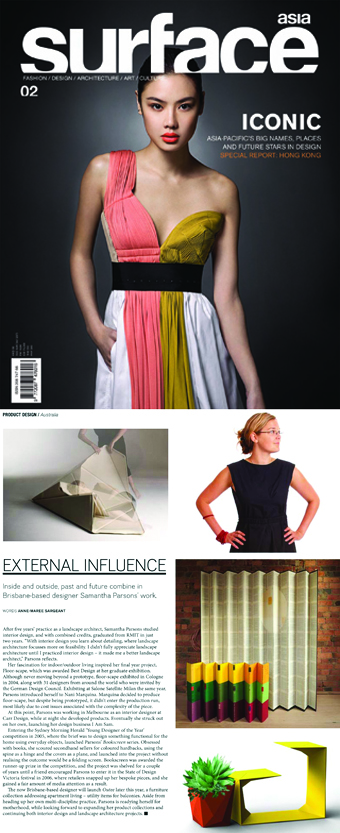 publication Surface Asia
date February 2011, Issue 02
article External Influence
author Anne-Maree Sargeant
Anne-Maree, with an ongoing quest for unearthing originality, identified Sam as one of five Australian designers "who've got the goods".  The 4 other designers included Alexander Lotersztain, Trent Jansen, Tomek Archer and Simone LeAmon. The article was included in a special feature showcasing 20 emerging Asia Pacific designers.
link to Surface Asia Directory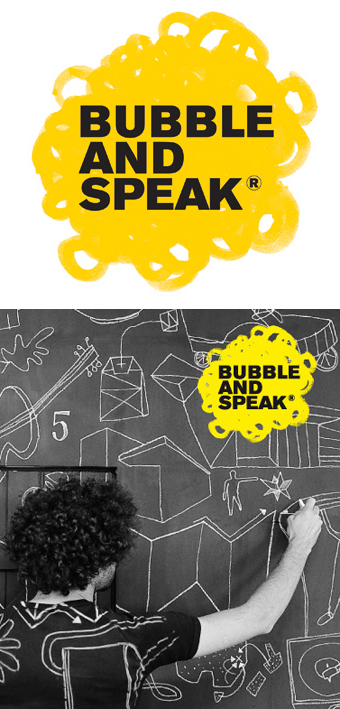 The DIA invited Sam to be a speaker at their 'Bubble and Speak' Breakfast series.  Each seminar features guest speakers from some of Australia's most interesting and established design professionals from a broad range of design-related disciplines.
Sam says she is an Interior Design; but this only tells part of the story.  She began her career as a landscape architect and later went onto study Interior Design.  With a burning desire to create functional solutions for everyday problems Sam then entered the realm of product design and created Floorscape (2002).  It was the culmination of everything thus far.  The interactive floor surface started a fire in Sam that couldn't be put out and fuelled the beginning of Studio Sam in 2004.
During her presentation Sam talked about how Studio Sam started and some of her experiences and creative processes.  Sam also presented a range of Studio Sam's interior design projects and 3 of the studio's key product ranges.
review by the lovely KT Doyle (thanks KT)
date October 2010
location Emporium Hotel, Brisbane
images graphic design for the Bubble and Speak series by Design Front