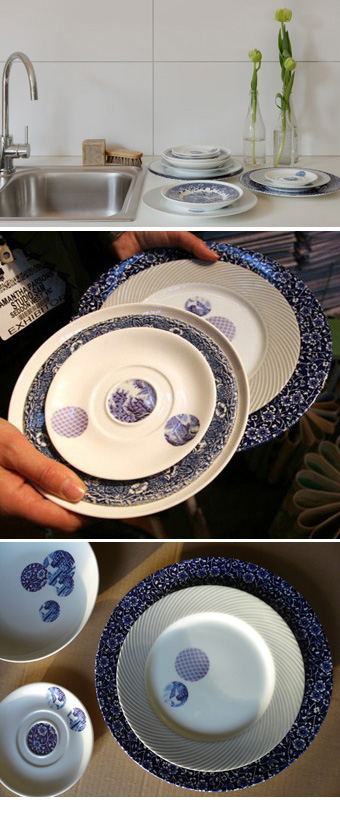 Date July 2008
Description Betty is a set of crockery assembled from a mix of mis-matched, 'as good as new' plates.  The concept was not purely about giving the plates a make-over.  The intention was to go a step further and address possible reasons the plates were discarded in the first place; in particular the issue of good quality plates becoming orphaned. Betty gives these plates a new family.
Although each plates is an original composition (no two plates are the same) and each comes from a different walk of life, they are now related to one another through the application of blue and white circular motifs.  The artwork is based on several of the found plates, which themselves form part of the new set.
Photos Peter Bennetts (top), design files (middle), Sam Parsons (bottom)
Stockists limited edition run. sold out.