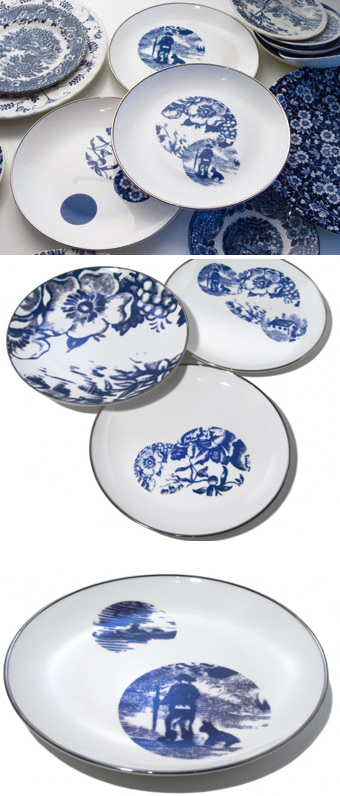 date February 2009
description an Australian designed and produced, limited edition range of wall plates created in collaboration between Cindy-Lee Davis of Lightly and Samantha Parsons of Studio Sam.
The design builds on Studio Sam's Betty Blue Range.  A narrative is created through the application of circular motifs. An additional layer is applied to some plates through a process of watercutting.
The plates can be purchased individually, allowing Collectors to make up their own personal sets.
award Home Beautiful, Product of the Year 2009, Home Accessory
size 8 inch
materials china plates with silver rim
designs Blossom Blue, Billy Blue or Beatrice Blue
price and stockists All enquiries and orders to Lightly
photos Lightly