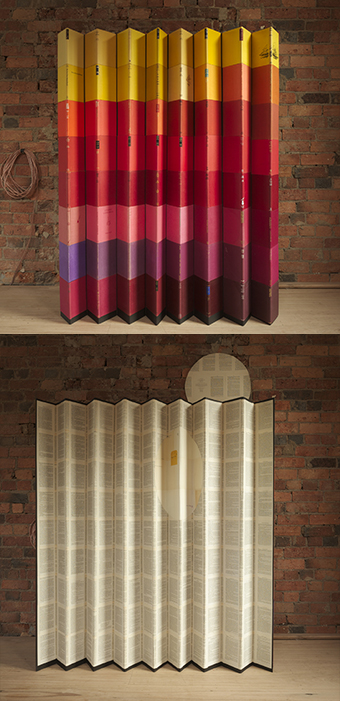 Bookscreen was a limited edition, flexible screen constructed from quality, used, hardback books. Each one was unique, an exploration into colour composition and built on the qualities of the original books.  The screens were handmade using traditional book binding techniques.  The integrated book spines provide pliable hinges for the concertina screen.
The back of each screen was lined with pages from the books themselves; providing a subdued alternative for a change of character.
Bookscreen's bold colours, tactility and existing patina added an element of personality to any interior, especially over time as traditional books are increasingly replaced by digital media.
Ruby the Bookscreen (image) was commissioned for a Melbourne couple's living room.
photography Peter Bennetts