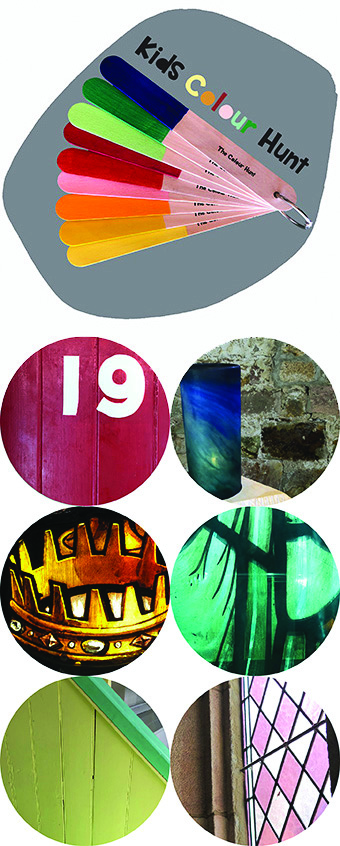 We have teamed up with Brisbane Open House this year to curate an engaging kid's adventure throughout the inner-city.
Put on your walking shoes and get ready to go on a Colour Hunt!
Start your adventure at the BOH information booth in King George Square.  Pick up your very own colour kit complete with orienteering map, activity sheet and colour swatches to guide you on your quest through some of our beautiful buildings and unlock the colours of Brisbane.
In amongst the hard, built environment, colour is just waiting to be discovered.  From mesmerising stained glass windows, to mysterious tiled baths, to vaulted doors and maybe even a fire truck.  Search like a detective to see if you can discover the super powers of colour.  Be careful though, colour has the power to brighten up your day!
This free colour journey will be sure to keep the kids entertained as they join the adults on their own journey around BOH!
Competition
There will be 2 special prizes up for grabs. Although everyone is welcome to join in the hunt, only kindy and primary school children are eligible to win.  The first prize is for kids under 8, and the second for kids over 8.  To enter, simply:
1. like us on Instagram @studioussam.
2. post a photo (or photos) of your child's colour hunt.  For example the photo(s) may show the colours they found,  their fun journey or the power of colour.
3. use the hashtag #BOHcolourhunt.
4. provide your childs age and school or kindy name.
We will select the 2 winners based the photos that are posted.  We will make the grand announcement on Friday October 19th @studioussam.