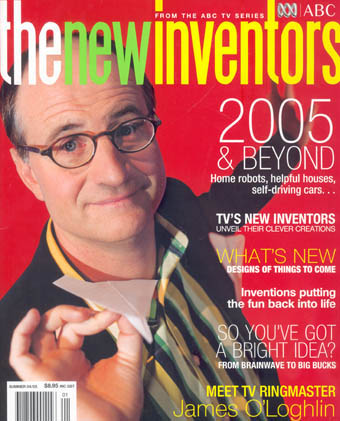 article Floorscape: an ingenious way to customize space with this adaptable rug
publication The New Inventors Magazine and ABC tv program of the same name, 2004.
Sam was selected to appear on the 'The New Inventors' program to present and discuss her Floorscape design.  Although it was not the winning design, the experience was very memorable.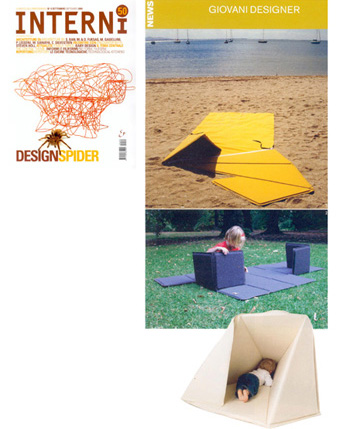 article Young Designers (Giovani Designer)
publication Interni, Italy,  September 2004
products featured Floorscape, Floorplay and Beachboard
After presenting at Salone Satellite, Milan International Furniture Fair we were very excited to be included in this renowned Italian design magazine.  One of our favourites.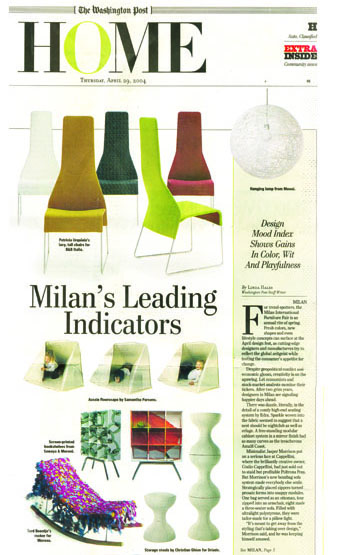 article Milan's Leading Indicators
publication The Washington Post, USA, April 2004
author Linda Hales
product featured Floorscape
After exhibiting at Salone Satellite during the 2004 Milan International Furniture Fair we were honoured to be identified as one of the fair's leading indicators by this well known newspaper.