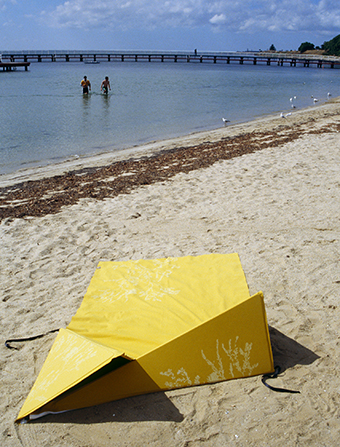 Beachboard was designed by Sam to provide a convenient alternative to traditional beach towel. The headrest, with integrated structure, is ideal for reading on the beach. The structure also helps to delineate personal space and offers some privacy from passer-bys. The fins offers a safe, shaded place to hide drinks, valuables and belongings.
Beachboard is reminiscent of Australia's beach culture; surfing, colour, fauna (eg shark fins), flora (eg tea tree foliage), cliff topography, sand landscapes (castles and dunes) and the play of shadows.
Status Prototype
Photography Samantha Parsons
Graphic motif Spacecraft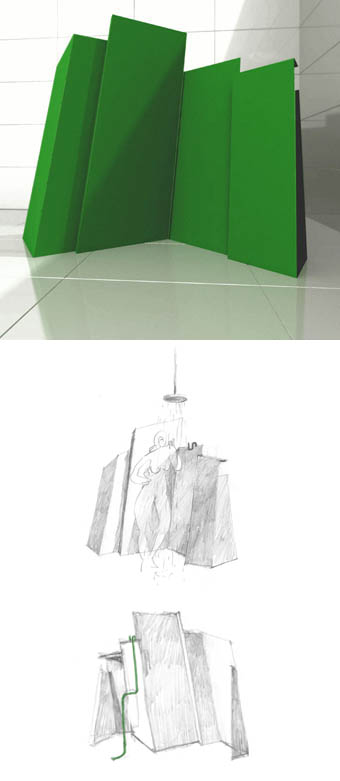 Alba (Italian for Sunrise) is a freestanding, portable, lightweight, folding, screen designed by Sam for the bathroom. It consists of 5 hinged, sloping panels. Alba incorporates a fixed shelf, hanging points for towels and allows for optional attachments such as the towel pole or a full-length mirror. Its portability enables it to be used not only around the shower, but also around the bath or toilet so several people could use the bathroom at once. When space is a necessity it can be folded away into a compact form.
Status Concept
Illustration Russell Bryant