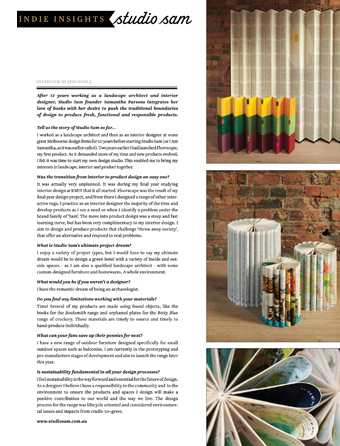 article Indie Insights: Studio Sam
publication Peppermint magazine, Autumn 2011
author Jess Noble
We felt very privileged to be interviewed by this sustainability focussed magazine who showcase "the best in eco and handmade design from Australia and the rest of the world".
Sam heard Kelley Sheenan the editor/publisher present at Bubble and Speak in 2010 and really admired her work and commitment to sustainability.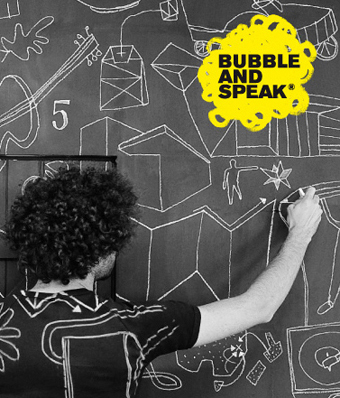 The DIA invited Sam to be a speaker at their 'Bubble and Speak' Breakfast series.  Each seminar features guest speakers from some of Australia's most interesting and established design professionals from a broad range of design-related disciplines.
During her presentation Sam talked about how Studio Sam started and some of her experiences and creative processes.  Sam also presented a range of Studio Sam's interior design projects and 3 of the studio's key product ranges.
date October 2010
images graphic design for the Bubble and Speak series by Design Front