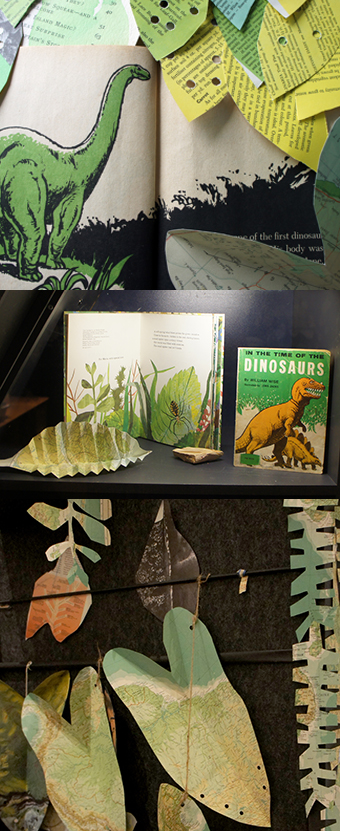 Several years ago now Sam created and facilitated a kids workshop at the Queensland Museum titled 'Jurassic Jungle'.  The workshop ran during school holidays and coincided with the Explore-a-saurus exhibition.  For more images please visit us on instagram @studioussam.
Millions of years ago when the dinosaurs perished so did a vast majority of the plants they ate and the habitat they lived in.  What would their landscape have looked like? Lush, tall, jungle like? What plants would have flourished?
Using paper and cardboard help craft and watch the jungle grow.  Who knows the dinosaurs may even come to visit!
photography Samantha Parsons