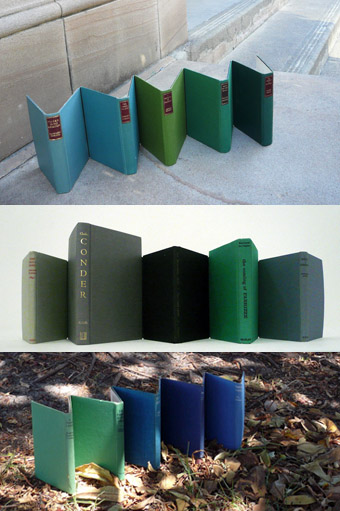 Like the taller Bookscreen, the Mini Bookscreen is constructed from quality, used, hardback books. Each one is handmade using traditional book binding techniques and is given a Christian name.
size typically 5 books across and 1 book high.
application the Mini Bookscreen would provide an ideal privacy screen above or below a workstation or provide an intriguing table centrepiece.
photography by Sam Parsons