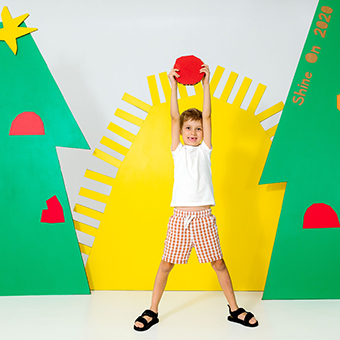 TERMS AND CONDITIONS
Studio Code of Conduct
Studio Sam is always committed to providing a safe environment to avoid personal injury or damage whilst visiting the studio.  Subsequently, we require all visitors to the studio to agree to and adhere to our Studio Code of Conduct as outlined below.
Photo Day is designed to be a fun and memorable event.  We appreciate your participation and consideration of the organisers and other participants.
COVID 19 Precautions
The studio is spacious; we will be limiting the number of people in the studio at anyone time to a single group booking (along with us), and COVID 19 Safe measures have been put in place in accordance Government requirements.  We also require the following (it is 2020 after all!):
All participants and visitors are required to act accordingly and abide by the signage in the Studio and the current government regulations.
Please maintain a safe 1.5m distance between yourselves and others who are not in your immediate group.
If anyone is unwell, self-isolating or waiting on COVID 19 test results please notify Sam and do not attend.
Only registered participants in your group (who have provided their contact details) can enter the studio at any one time.
Please ensure that all members of your group are immediate family members and / or live in the same household, in accordance with current government regulations.
Please use provided hand sanitiser on entry to the studio.
Please refrain from touching the set. Please only touch the allocated props and seats, which will be cleaned at the end of each group session.  We will also have disinfectant wipes on hand for you use.
Participants are always to wear socks or shoes while in the studio.  Please ensure your shoes are clean before entering the studio so the set is kept clean for everyone.
Babies under 1 (or who cannot sit unassisted on a chair) will need to be held by a responsible adult.  Babies are not to sit or crawl on the set.
At this stage we are not accepting pets for the photo shoot.
Bookings and Packages
Bookings are essential.  We are unable to accept walk ins on the day.
Full payment prior to the event is required. Additionally, a signed agreement to these Terms and Conditions is required on the day to participate. Payment at the time of booking also acknowledges your acceptance of these Terms and Conditions.
Studio Sam understands that sometimes cancellations are unavoidable. We offer a full refund if we are notified in writing at least 14 days out from the session (less the Eventbrite fee), a 50% refund (less the Eventbrite fee) if we are notified 7 days before, and no refund if less than 7 days before the session.  We can offer an alternative session where there are vacancies.
Our packages are based on the qty of people in your group and / or the qty of digital photos required.  Double sessions may need to be booked for groups larger than 8 people.
Please ensure you adhere to the 'group size' you booked.  If you would like to book in additional participants, please notify Sam in writing 2 days prior to your allocated time and we will confirm if this is possible.
Inclusions
All digital images will be sent to the provided email address as a Dropbox link.
We will endeavor to provide a mix of different photos (eg group, individual photos, different props and actions). This will vary from group to group and depend on the time required to set up each shot.
Photos will have basic editing, but will not include touch-ups such as blemish removal and the like. The final post production, editing styles, and overall look of the images are left to the discretion of the photographer.
A contact sheet of images will be provided after the event for you to select your chosen photos, according to the package you have purchased. If you would like to purchase additional photos please contact Sam directly. Each additional photo is $20 and will be sent once the invoice is paid. Alternatively, you can upgrade to a larger package with more images prior to the event.  Unfortunately, it is not possible for larger groups to book into a smaller package.
Preparation for your photos
We have found that plain, white, or bright clothes work particularly well with the set, but please feel free to dress in your Christmas gear and bring your own handheld props.  Please come dressed and made up.  There are no change facilities (and we only have a small, single toilet).  There is no full height mirror, but we will have a small mirror if you would like a last-minute check of your hair and makeup.
Arrival
Can we please request that your whole group arrive in a timely manner to allow adequate time and COVID safe precautions and introductions?
There is free on-street carparking in the area.  Weekends can be busy due to the café so please allow a few extra minutes in case you need to walk a block.
We will have a waiting area (with limited seating) outside the studio.  There are also several food outlets in the area.  My Mistress Café is next door but closes after lunch on the weekend.
Please switch off your devices before entering the studio so you can fully enjoy the experience.
Please arrive at least 10 minutes prior to your time slot and please wait outside the studio, and be ready to enter when you are ushered in.
You will be ushered into the studio and given a brief rundown of procedures.
For everyone's safety and for light control please no not open the studio door or enter without being ushered in.
Each 15-minute booking allows for 1) a 5 minute welcome / positioning; 2) a 5 minute shoot and 3) 5 minutes for your group to leave and for us to clean before the next group.   We kindly ask that you adhere to your time allocation. We will be strictly adhering to the 15-minute timeslots.
If you are late your session, time may need to be reduced (depending on the bookings prior and after your allocated timeslot).  There will be no refunds or reshoots for a no show.
Supervision (for children 15 years and under)
An adult is required to stay with and supervise children at all times whilst in the studio (even if the adult does not wish to be in the photos).  Children are not to be dropped off at the studio unattended.
Adults are responsible for watching the children in their group at all times to ensure the children do not climb on furniture, touch the photography equipment, run out onto the street, or remove items from the shelves. The studio is a working studio.  There are tools, equipment, and craft creations.  So please watch kids under 3 with extra care.
Props and Set
We have a range of props for you to use.
Please do not move the set around or take the props from the studio to ensure everyone can enjoy them.
Please do not touch any of the photography or lighting equipment. You agree to be responsible for any damage occurring to studio, photography or lighting equipment or property as a result of the actions of any session attendees.
It is not possible to have your photos taken without the set due to time limitations.   We would be happy to book in another session at the studio if you require photos with a white background.
Studio
The toilet is shared with a small adjoining office (separate business to Studio Sam).  All visitors, must be quiet and considerate at all times when using the bathroom.
For everyone's safety, there is strictly no access to the Studio basement.  Please abide by the signage.
The Studio has an amazing Cyclorama wall.  We kindly request that everyone stays off the curved wall to avoid damage.
Participants are responsible for their own property and Studio Sam cannot be held responsible for lost / damaged property.
Can we kindly ask that you do not eat or drink in the studio to ensure the set stays clean for everyone?
Harassment
Appropriate behaviour of all attendees is the responsibility of each participant. We strictly enforce a zero-tolerance policy. If the event organisers or any participants experiences any inappropriate, threatening, hostile or offensive behaviour, then the offending person will be required to leave the session or the session will be terminated immediately. Under no circumstances will any monies paid be refunded.
Liability
If the organisers cannot perform this Contract due to fire or other casualty, transportation issues, strike, government declared state of emergency, act of God or other cause beyond the control of the parties or due to organisers injury, illness or emergency, the participants agrees to relieve and hold organisers harmless as a result of incomplete photo shoot session and shall have no further legal or financial liability against organisers with respect to the Contract.
Copyright and Privacy
The 'Family Christmas Photo Day – Edition 1 Shine On' has been developed by Sam Parsons of Studio Sam and all backdrops, set design, props, promo and designs are copyright to the Sam.
We kindly ask that visitors to the Studio do not to take photos of the set, the studio or of other children.  We will provide you with great photos of your experience.
Claudia Ciapocha is the talented freelance photographer joining us for the Photo day.
If you would like to share the images of your group on social media or for any other forms of press or publicity please kindly acknowledge Studio Sam, Sam Parsons and Claudia Ciapocha accordingly.
Studio Sam, Sam Parsons and Claudia Ciapocha have permission to use the photos taken for marketing purposes on our websites, on our Social Media pages (eg Facebook, Instagram and Pinterest) and occasionally in printed media.  If you do not wish for any images to be used for any such purpose, please notify Studio Sam in writing prior to the commencement of the session.
Studio Sam is committed to protecting your privacy and will only use your personal information for our own purposes and will not provide to others.
For future enquiries or just to find out more about us, please see our below details:
Sam Parsons
Website – www.studiosam.com.au
Instagram – @studioussam
Email – sam@studiosam.com.au
Claudia Ciapocha
Website – www.claudiaciapocha.com
Instagram – @claudiaciapocha
Email – hello@claudiaciapocha.com