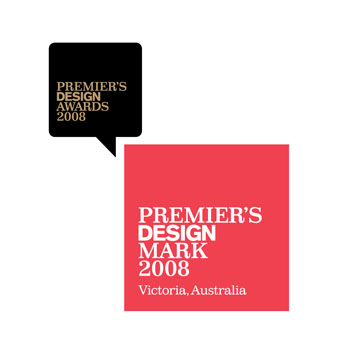 Award  Winner Premier's Design Award 2008. Award Program recognises the very best of Victorian Design practice and rewards designers that "produce exemplary approaches and outcomes".
Category Self-initiated Hand Made Object
Product Paul the Bookscreen
Judge's comments Paul the Bookscreen stands out for its design simplicity and elegance. As a hand made object it embodies a fascination with craftsmanship and construction while providing a wide range of functional applications. The symbolism of thrift or reuse that it evokes sits comfortably alongside its bold and adaptive use of colour. This is a visually arresting, well-considered project with a thoughtful approach to making.