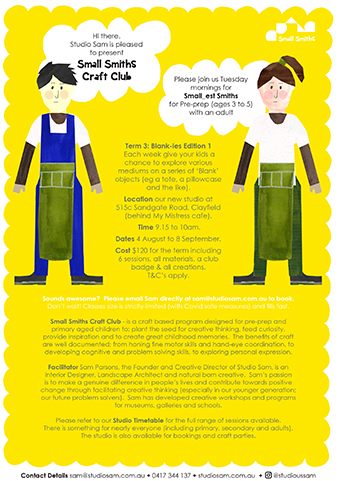 We are running a weekly program for pre-prep aged children (with an adult) at our new Studio.
Term 3 Theme Blank-ies.  Each week give your kids a chance to explore various mediums on a series of 'Blank' objects (eg a tote, a pillowcase and the like).
Details  Tuesdays, 9.15 to 10am, 4 August to 8 September 2020.  $120 for the term including 6 sessions, all materials & your creations.