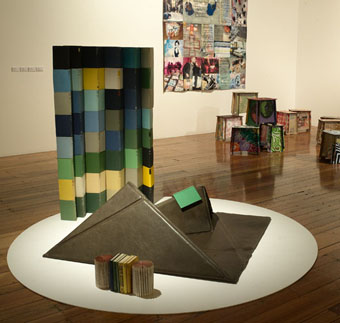 ExtraOrdinary: New ways of presenting and understanding contemporary design through the work of Tasmanian and interstate designers. The designers were chosen because of their selection and use of materials and their active re-examination and reordering of the ordinary.
Date May to June 2007
Location Carnegie Gallery, Hobart, Tasmania, Australia
Products exhibited Bookscreens and Floorscape
Other exhibitors Mathew Butler (Zaishu), Zoe MacDonell, Richard Skinner, Sally Brown, Tomoko Taira.
Photographer Peter Whyte