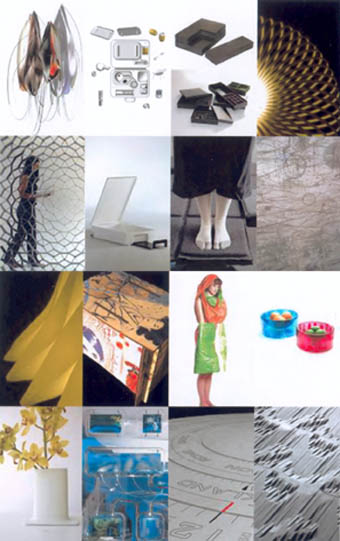 Tyranny of Distance, a travelling exhibition of Australian Design that explored the idea of compact and transportable furniture, objects and environments. Exhibition assembled by the Furniture Laboratory with the support of the Australia Council for the Arts and Austrade. Tokyo Designers Block "represents a major gathering of the world's designers and design companies where thousands of local and international visitors gather to take part in a variety of exhibitions, installations and special events.
date October 2004
location Tokyo, Japan
products exhibited Floorplay
other exhibitors 17 designers in total including Korban/Flaubert, Charles Wilson, Zoe Macdonell, Mathew Butler, Bianca Looney, Lucus Chirnside, Crowd Productions, Nick Rennie, Thomas Seymour, Marc Harrison, Stefan Kahn, Malte Wagenfeld, Jonathan Baskett, Willea Ferris, Anthea Van Kopplen and Michael Hoppe.
image Tyranny of Distance Website