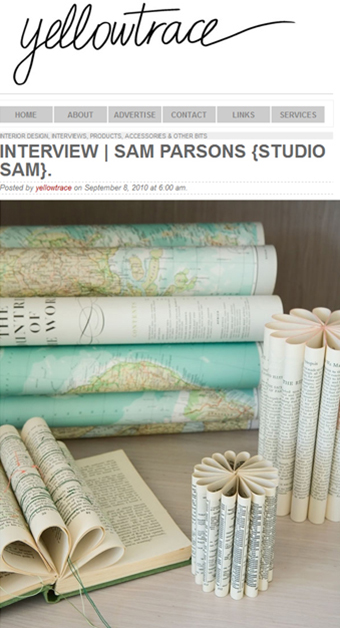 Dana from the design blog, Yellow Trace, interviewed Sam and asked a range of interesting questions including: What you are seeking to portray in your work? What is fundamental to your practice – your philosophy and your process? What are some of your methods to staying motivated, focused, and expressive? Apart from your work, what other interests or hobbies do you have? What is your most treasured belonging?
link please read the interview to find out my answers!
Thank you Dana for including Studio Sam on your inspiring blog.  I really enjoyed the interview and sharing some different information about myself and Studio Sam.