Shine On Edition
After a year like no other, Studio Sam has a jolly Christmas photo experience for you like no other.
Family gatherings maybe very different this year. You can still share your love and spread a little of the Sunshine State's Christmas rays with your dear (and maybe not so near) loved ones.
Finish of 2020 with a burst of optimism. The photos are sure to put a smile on any dial and help you 'Shine On' beyond 2020!
Here are a few of the other positive benefits:
An alternative to the typical Christmas Photos. No snow in sight (it is an Aussie Christmas after all!). Forget sitting 1500mm away from Santa this year, or the poor-quality prints, unwanted calendars, or kitsch photo frames.
Receive high-res digital photos direct to your inbox so you can print awesome Christmas cards or share the images with loved ones.
A range of fun, interactive props will be available* so you can relax into the photo experience, have fun and personalise you photos.
All sessions are private and held in our studio with COVID safe measures.
Designated times means less waiting. Perfect if you are super busy. Just pop in between your social engagements and end of year craziness.
Not just for the kids! The set is designed for all generations to enjoy.
Great for immediate families, house mates, individuals, or small groups*.
A stylish memento to display at home (year-round if you would like).
The set is designed by interior designer Sam Parsons and all photos will be taken by freelance photographer Claudia Ciapocha.
*in accordance with COVID Safe measures.
Terms and Conditions apply. They can be read in full here. By purchasing tickets to this event you acknowledge that you have read and accept these Terms and Conditions.
Shine on and share the joy!  
Location:  Studio Sam, 515c Sandgate Road, Clayfield, QLD 4011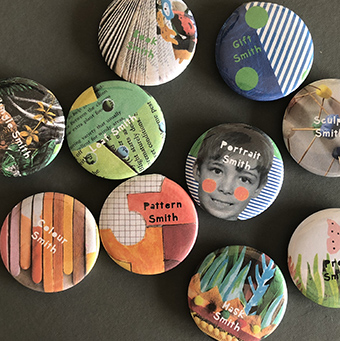 What is Small Smiths? Small Smiths is a hands on, craft based club for school aged kids and pre-prep.  Sam developed the program to: plant the seed for creative thinking, feed curiosity, provide inspiration to kids and their loved ones, promote community connections and to have FUN.
Why the name Small Smiths I hear you ask? Good Question! A Smith is a skilled person who makes things.  Often smith is added to the end of a word to signify a type of craftspeople or occupation.  For example a locksmith makes locks.
A small smith = a small person who makes things.
Typically each Small Smith session  explores, and is subsequently be named after a different type of craft (eg Book Smith, Colour Smith, Plant Smith and the like).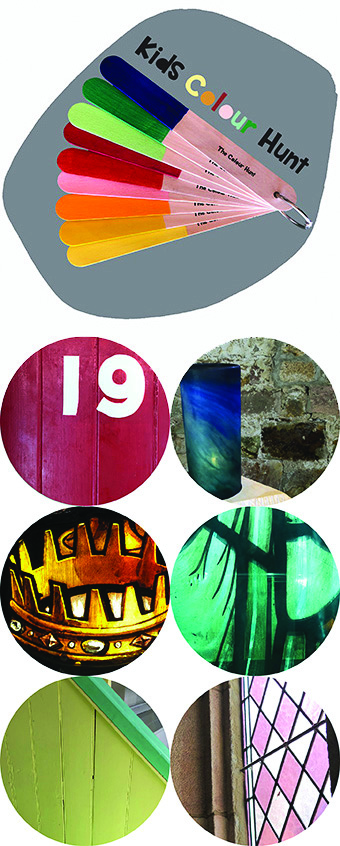 We teamed up with Brisbane Open House in 2018 to curate an engaging kid's adventure throughout the inner-city. The Kids Colour Hunt!
"In amongst the hard, built environment, colour is just waiting to be discovered.  From mesmerising stained glass windows, to mysterious tiled baths, to vaulted doors and maybe even a fire truck.  Search like a detective to see if you can discover the super powers of colour.  Be careful though, colour has the power to brighten up your day! This free colour journey will be sure to keep the kids entertained as they join the adults on their own journey around BOH"!