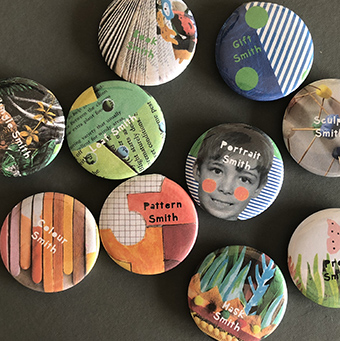 What is Small Smiths? Small Smiths is a hands on, craft based club for school aged kids and pre-prep.  Sam developed the program to: plant the seed for creative thinking, feed curiosity, provide inspiration to kids and their loved ones, promote community connections and to have FUN.
Why the name Small Smiths I hear you ask? Good Question! A Smith is a skilled person who makes things.  Often smith is added to the end of a word to signify a type of craftspeople or occupation.  For example a locksmith makes locks.
A small smith = a small person who makes things.
Typically each Small Smith session  explores, and is subsequently be named after a different type of craft (eg Book Smith, Colour Smith, Plant Smith and the like).